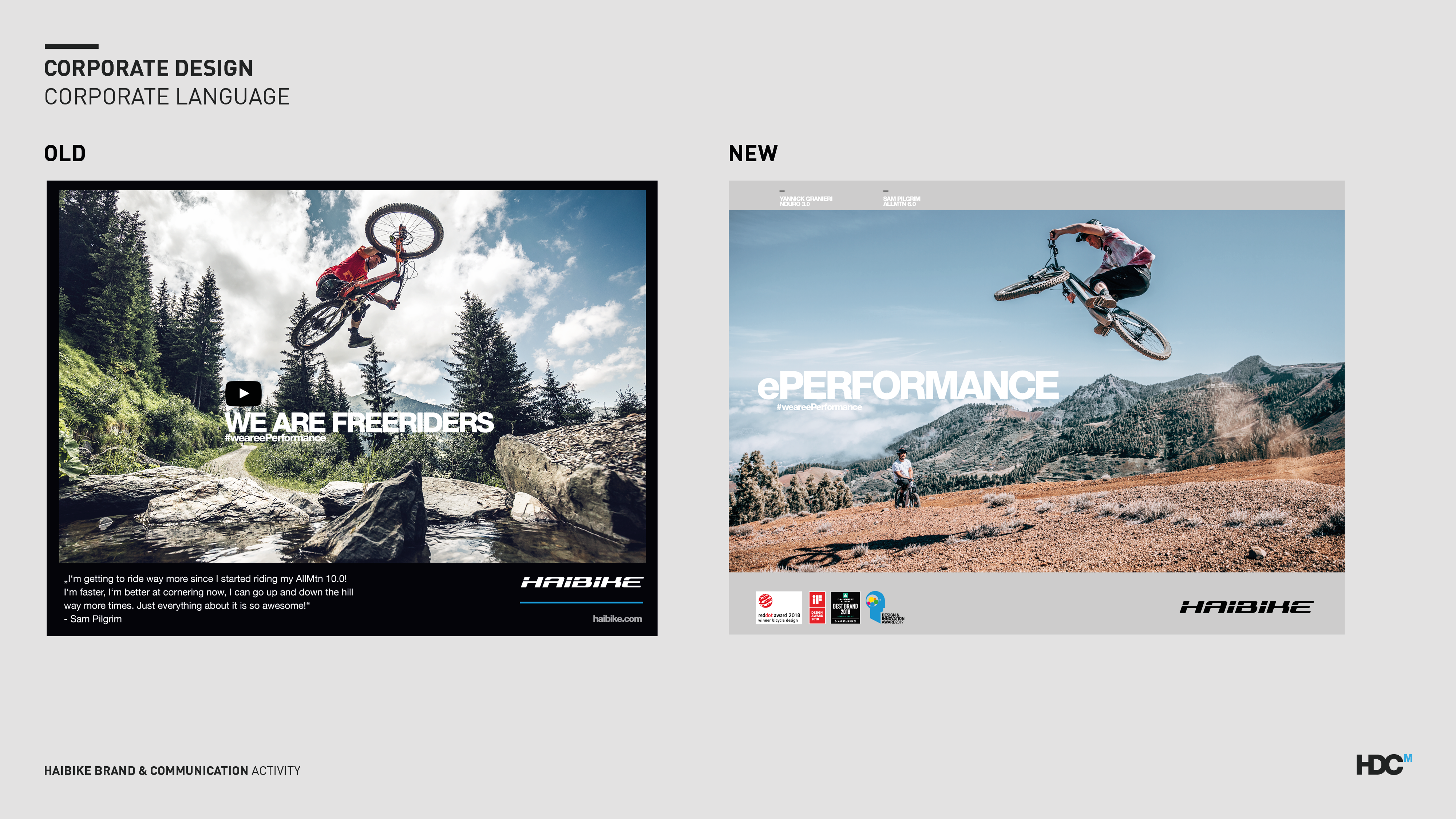 Haibike corporate design
When we arrived at Haibike the identity needed a refresh and alignment across channels.
Through a process of reduction we stripped away the previous mix of blues and oranges, and took it back to a purer and bolder black, white and grey palette.
The swoosh was removed due to it being difficult to reproduce and read at smaller scales.